Description
Get The Shop PWA eCommerce Bundle On
Super Discount Sale for $29 Only 🥳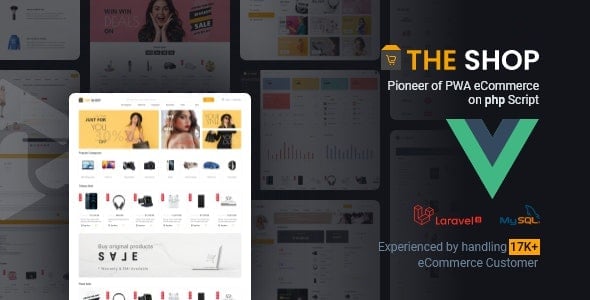 The Shop PWA eCommerce is VUE.JS & Laravel Based Pioneer of PWA Based Premium eCommerce System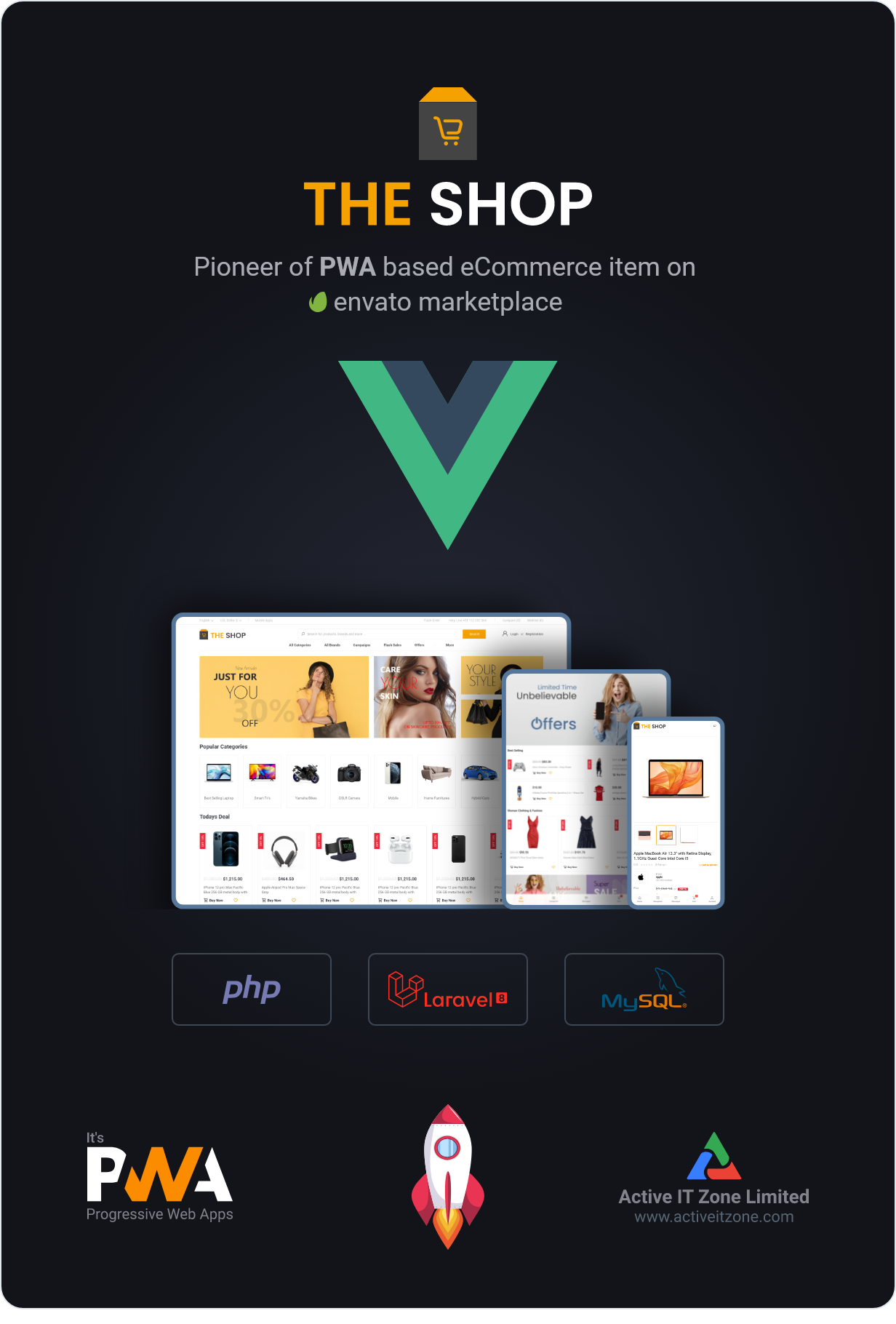 A smartly designed, streamlined Admin panel offers a cutting-edge Business Experience.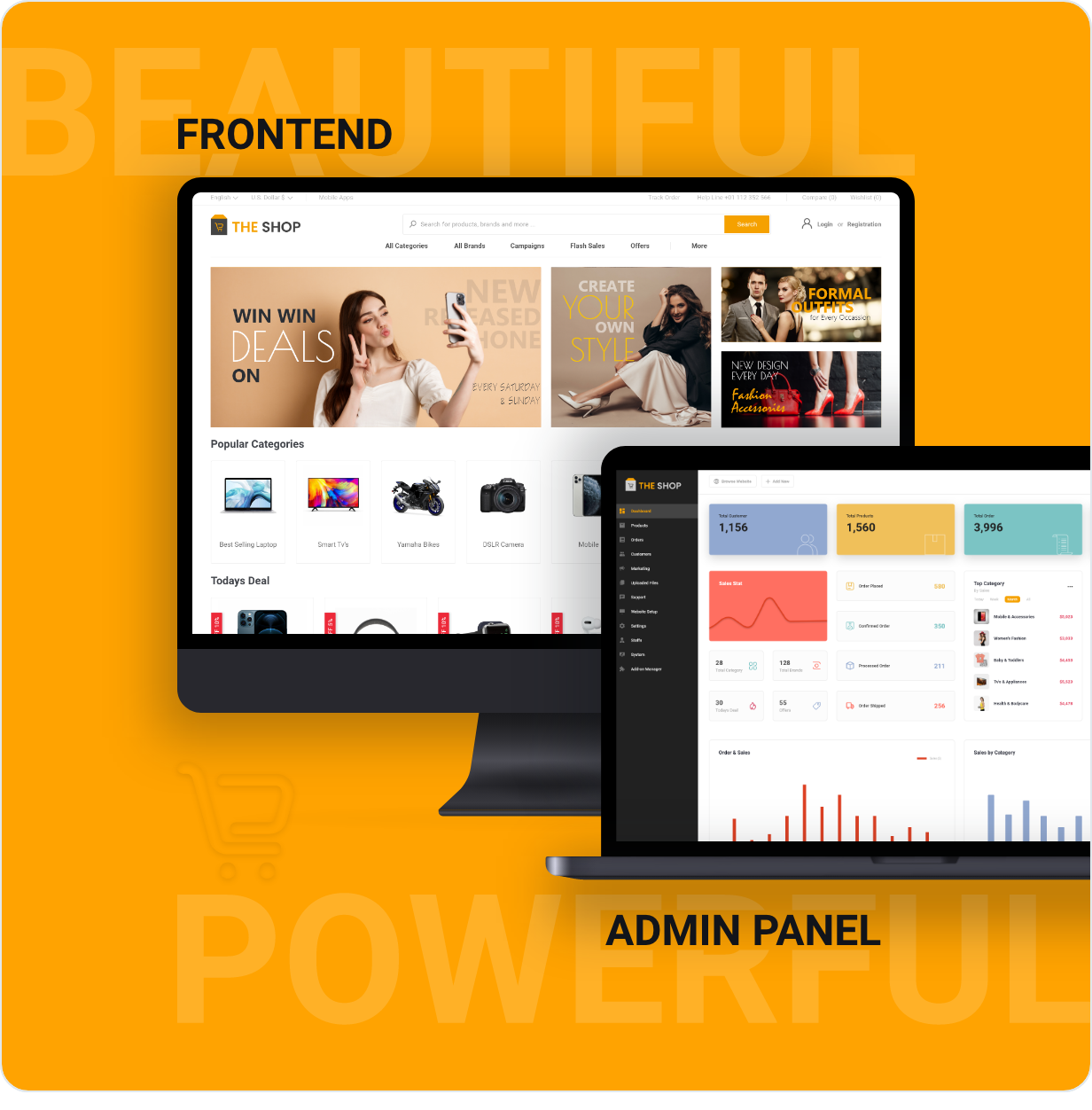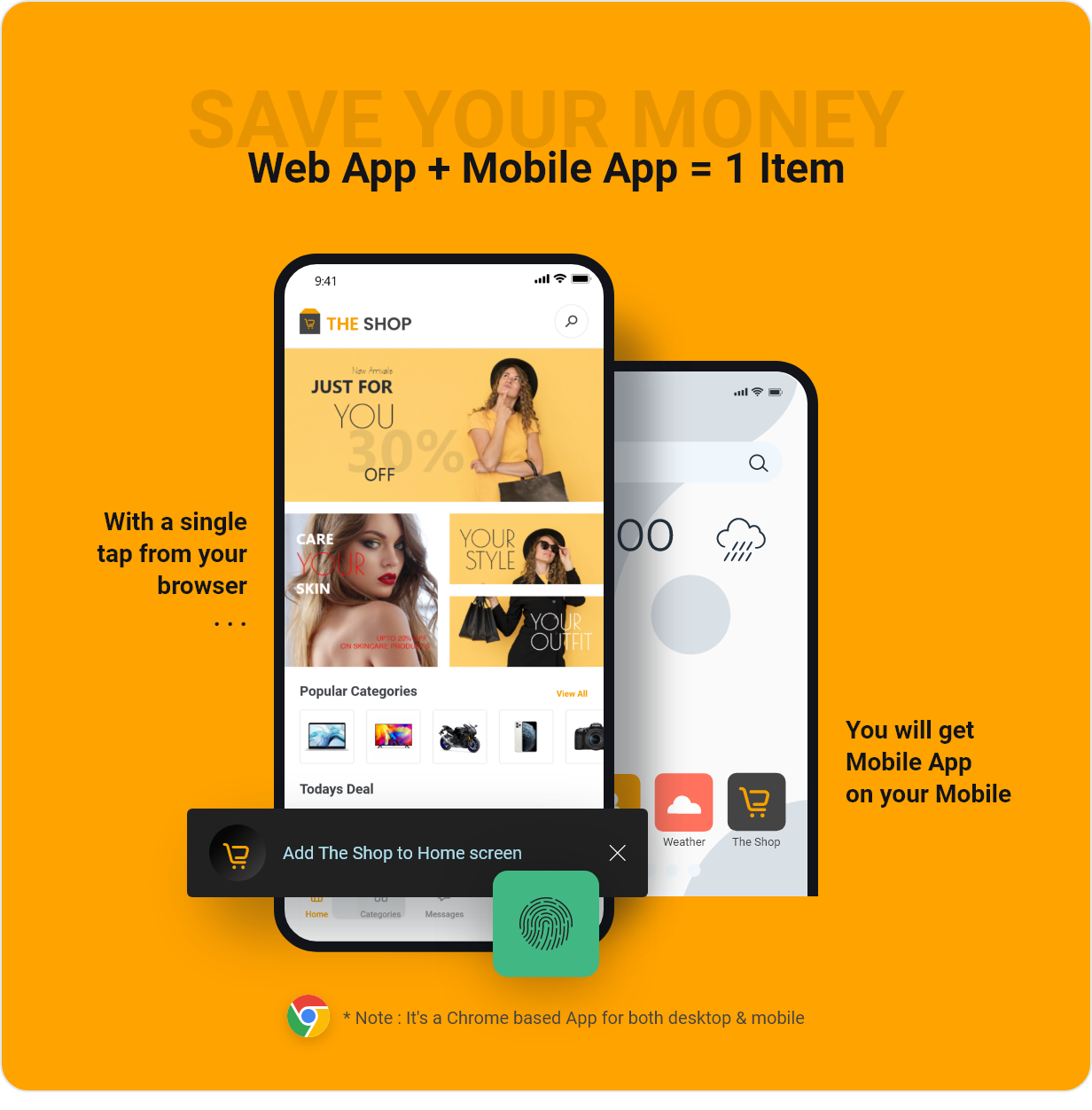 Create your own pricing plans and app builds conditions. Accept credit cards worldwide with Stripe. No need to redirect to the Stripe website – the entire payment process goes in one click on your website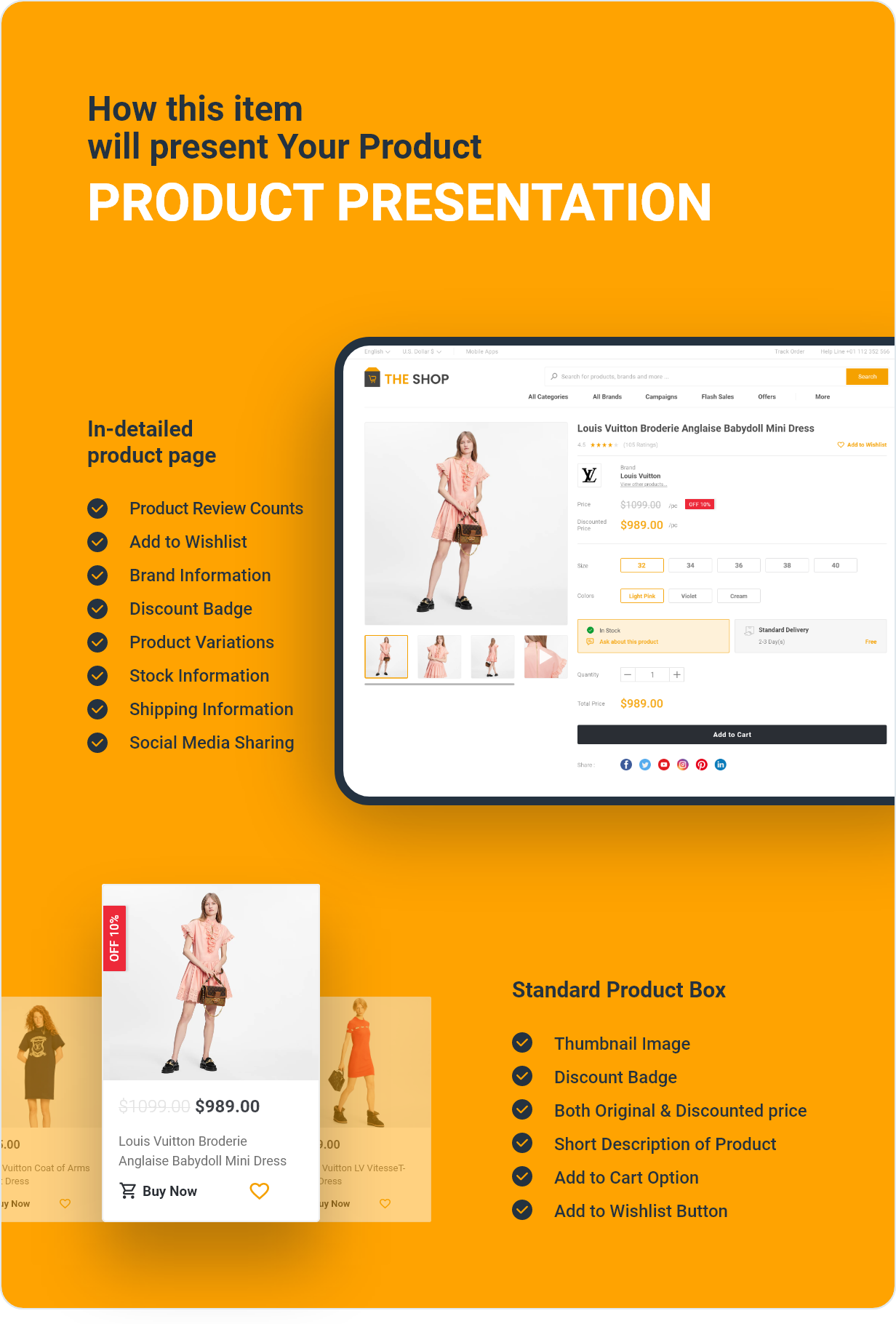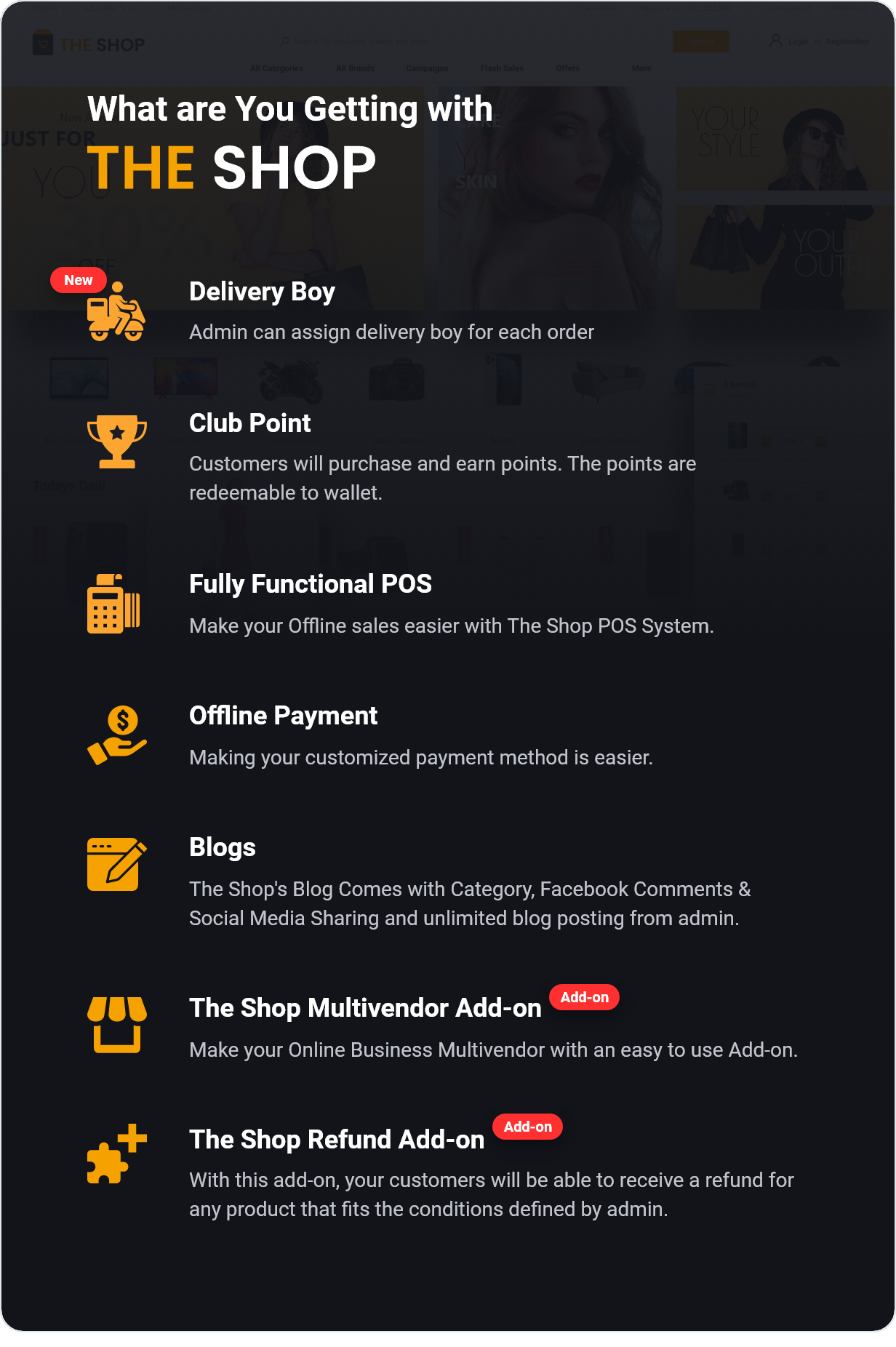 Our Discounted Bundle Includes The Shop PWA eCommerce & Addons which makes it most complete Bundle fo only $29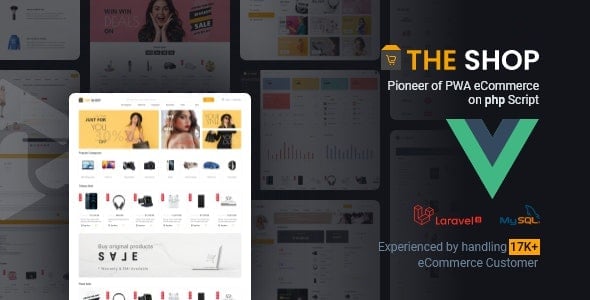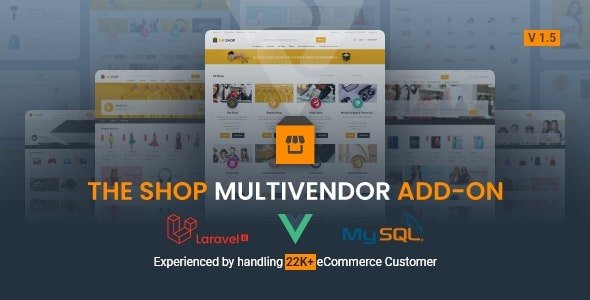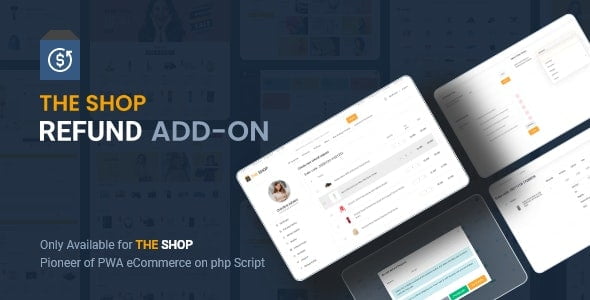 Get Additional Items For Your ONLINE BUSINESS with Our Exclusive Membership
Shop Securely Grab these deals in order to grow your business using popular payment options.