Description
Get Foodomaa Store Partner Android App Source Codes
Create Store Partner Android App for your Foodomaa Self Hosted Website.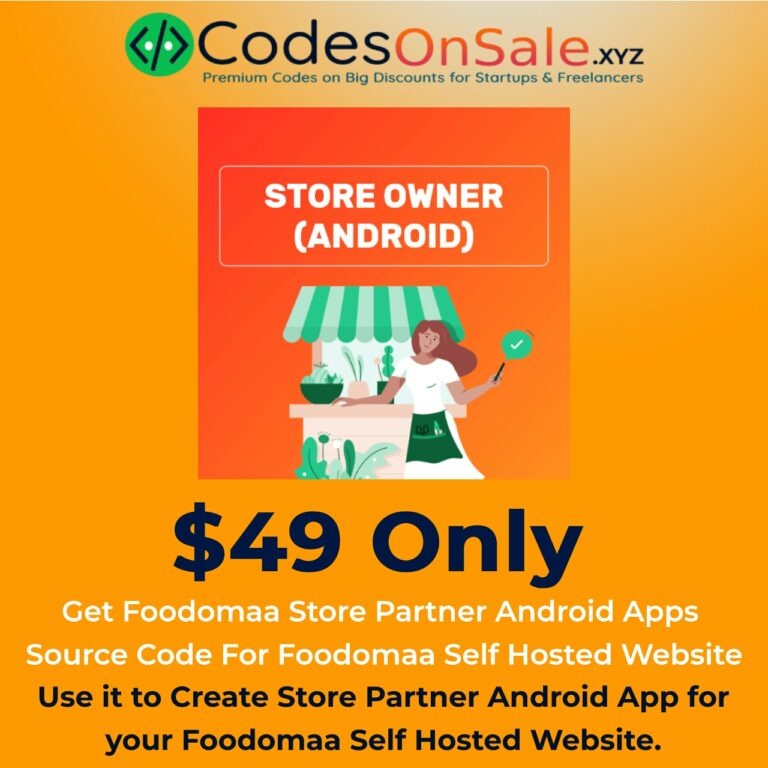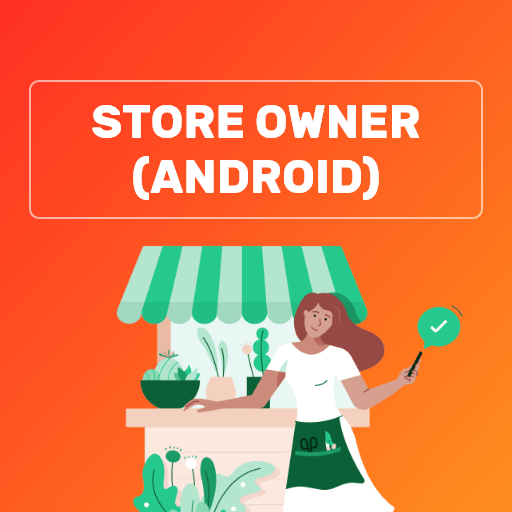 Foodomaa Store Partner App brings a whole new and customisable interface for your Restaurant Owners to manage their incoming orders, earnings, ratings etc.
Features
Daily Details on Homepage like orders, sales, top items, inactive items, etc.
Print invoices directly from the app using TCP/IP/WiFi or Bluetooth printer.
Easy to customise with Custom CSS.
Item Active – Inactive toggles with item image, price and name change with search.
Show Targeted Details to Store Owners, Ratings, Earnings, etc.
Multi-lingual Support
Note: Compatible with Foodomaa 3.5 Self Hosted Version.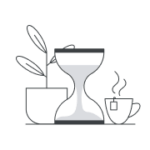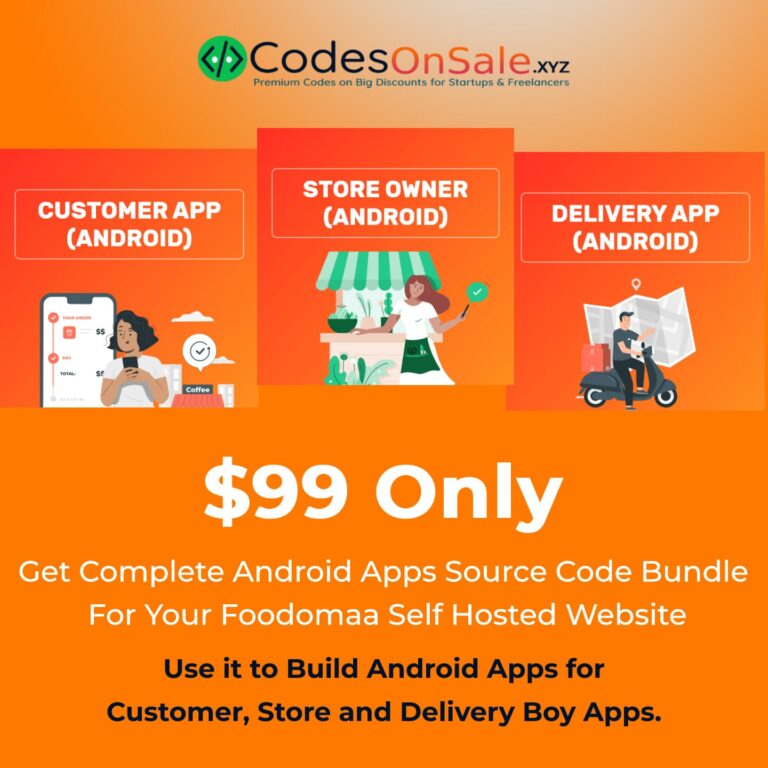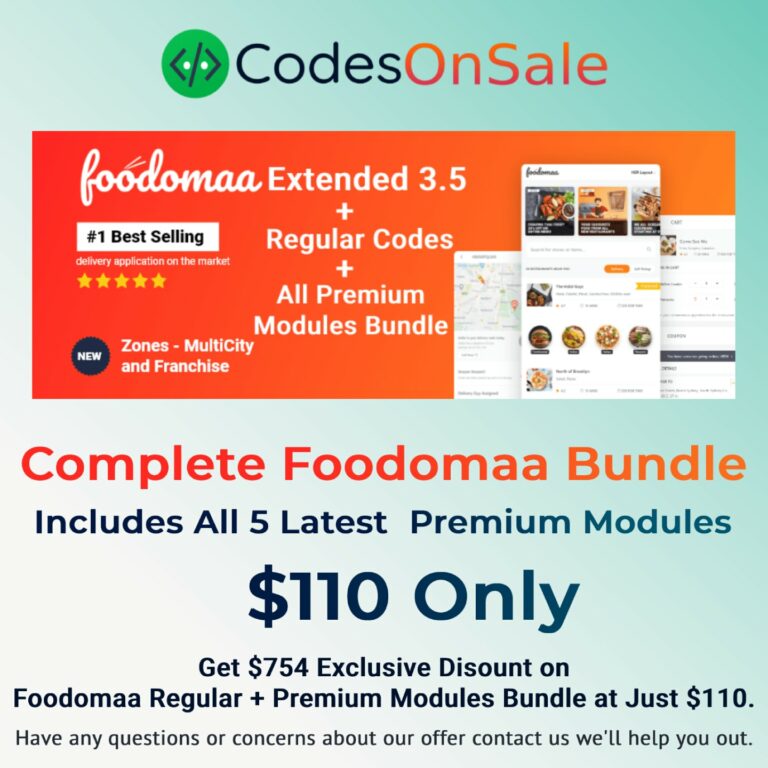 Bring any of your customization ideas to us, we will help you in adding features to your food delivery website system using foodomaa. We can discuss customization service request once you purchase the extended version from us.
Any custom feature can be developed sky is the limit with Foodomaa Extended.